Create A Link Between You And Your English Bulldog!
Our FREE NEWSLETTER has been created for our customers and those who joined us later. You can subscribe right here on this page! This is an archive of all sent Newsletters, which will help you not to miss some interesting info about your dog. Join our newsletter and receive all the news about discounts and special offers first!
You know for sure that English Bulldogs are friendly and patient dogs. They acan get along with children, other dogs or pets without any problems, they are sociable and cheerful. To express all your love and care for your dog, to create a link between you and him, you should provide your dog with a good leash that will become his favourite equipment during training, walking and many other activities.
Our online shop wants to help you to choose a proper leash from a wide assortment of various products. They will help you to train your pet effectively, to walk with him without any troubles and to allow him feel safe and comfortable. Choose one of these amazing Leather English Bulldog Leashes, select one of the Nylon English Bulldog Leashes and forget about discomfort during walking and training!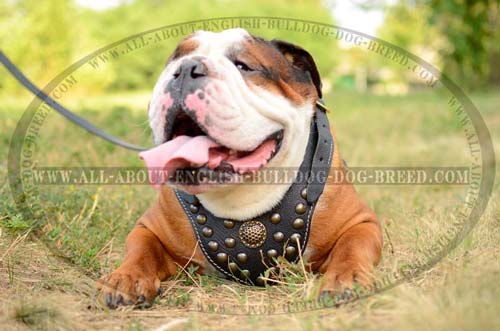 ---